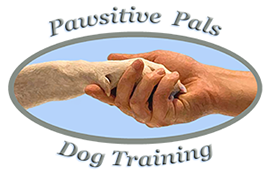 Home
About
Private Dog Training
Articles & Interviews
Contact
Let's get the job done
You Love Your Dog.
But he's doing something you don't like, or not doing something you'd like very much. It's impacting your life and your enjoyment of your dog. We understand and are eager to help make positive change. So let's get down to business.



Your Customized
Training Plan.
Then it's time to put together a game plan—a training plan that speaks to your goals and acknowledges your day-to-day life and responsibilities to set you up for the best possible success. Most training programs run 5 to 6 weeks, with our trainer visiting your home on a schedule that works for you.
Customized Training Program:
$90 per single follow up
$85 per session for full packages
A Different Dog.
Not literally, of course. But we live to hear, "It's like he's a whole different dog!" For us, there's nothing that beats that moment. We hope to celebrate it with you, too.
The First Session.
Our certified, professional dog trainer will come to your home at a convenient time to meet you and your dog, help you understand the reasons behind your dog's behavior, and gain a firm understanding of your goals for training. For basic obedience and manners issues, we'll then get right to work. For behavioral issues we'll focus on a full case history, assess the situation, and discuss a customized training plan to get you relief. First sessions generally run 90 minutes.
For Basic Manners: $135
For Behavioral Issues: $170
How We Can Help
Basic Manners Training
From sit to stay to loose leash walking to coming when called, we can help you turn your dog into a model citizen. Imagine a dog who actually responds to your requests—and the first time, too. It really is possible.
Ready for a well-mannered pal?
Jumping & Chewing & Barking, Oh My!
Living with a dog lacking impulse control can be a trying thing. Whether your dog is jumping for joy on everyone he meets, chewing things that don't belong to him, or barking for attention and dinner and, well, everything, we can help him become a civilized member of the family.
Ready to turn your wild dog into a mild dog?
Separation Anxiety
For many dogs, staying home alone is a nightmare of anxiety. Which means a nightmare for you, too—chewed up house, angry neighbors (all that barking!), frustration and guilt. It doesn't have to be this way. With the right training, your dog can learn to be comfortable home alone.
Dog Reactivity & Aggression
It's hard to enjoy a daily leg stretch when Fido barks or lunges each time another dog comes into view. If you find yourself cringing when you see another dog, or starting to avoid or shorten your walks (or even take them at night!), we can help.
Fears & Phobias
Loud noises, sudden movement, new situations, new people, the vacuum cleaner. Canine fears come in all shapes and sizes and often result in unwanted behavior like barking, lunging, or growling. Whether your dog cowers or attacks what scares him, we can help him—and you—feel better.
Kids & Dogs
Planning a family? Already have a mix of two- and four-legged children? We can help your dog get ready for baby or settle in to the new routine once baby has arrived, or address troubling canine behavior around your toddler or older child.
Animal Assisted Therapy
We work with mental health professionals interested in adding animal assisted therapy to their practice. We can help you decide whether AAT is a good fit as a therapeutic modality, and evaluate and help you train your animal for this special work.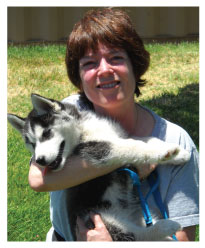 Meet Your Trainer
Nannette Morgan, ACDBC, CPDT-KA, brings 15+ years of dog training and human education experience to her work—and a true passion for helping clients better enjoy their dogs.
Learn more about Nannette and her professional qualifications.
"Informative & fun"
"Thank you for the informative and fun session. You're the best!" –Karen & Lily
All dogs welcome. Mush!
We love working with dogs of all ages and breeds, and have a particular passion for Northern breeds—Huskies and Malamutes and all of their snow-loving kin.
Professional private dog training for Santa Clara County, including Morgan Hill, Campbell, Cupertino, Gilroy, Los Gatos, Milpitas, San Jose, San Martin, Santa Clara, Saratoga, Sunnyvale.